RESERVE NEW ALL-ELECTRIC NISSAN ARIYA IN MADISON, WI

As electric cars are rising in popularity, Nissan is taking a large, impressive leap into the game with its upcoming model, the ARIYA.
The Nissan ARIYA is an all-electric crossover sport utility vehicle that boasts a wide variety of features, including a range of up to 285 miles, Front-Wheel Drive, and an engine capable of producing 238 horsepower and going from 0 to 60 miles-per-hour in about seven seconds. The ARIYA combines the versatility and handling of a traditional crossover, with the efficiency of an electric vehicle, to provide an unforgettable driving experience.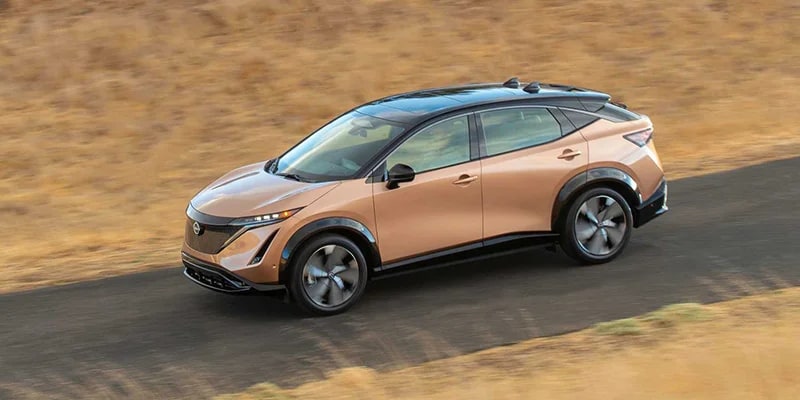 Although the ARIYA isn't due to come out until Fall 2022, you can place a pre-order for the brand-new model at our car dealership in Madison. By pre-ordering, you can choose from a variety of customizable features for your model, and you can also ensure that you have an ARIYA reserved under your name and ready to roll off the lot as soon as possible.
Pre-order the 2023 Nissan ARIYA in Madison, WI today!